Gorgeous Smiles Are Our Business
Online Smile Quote
Get an Online Smile Quote from the Comfort of Your Home! It's simple to get started. 
There are two ways to connect with our team! You can text our office at (423) 894-6318 or submit your information at the bottom of this page. 
Just take some photos of your teeth (following our guide below) and text them to Dr. Dressler at (423) 894-6318. 
STEP 1: Smile and take a SELFIE with your teeth together.
STEP 2: Lean your head back and take a SELFIE of your top teeth.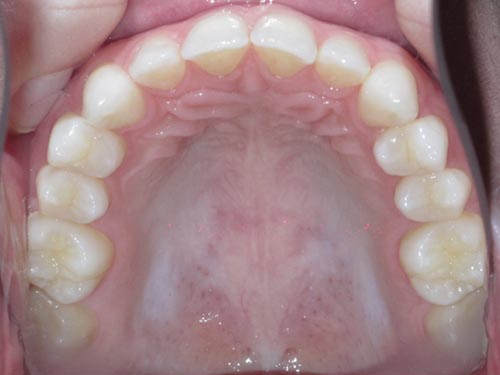 STEP 3: Tip your head down and take a SELFIE of your bottom teeth.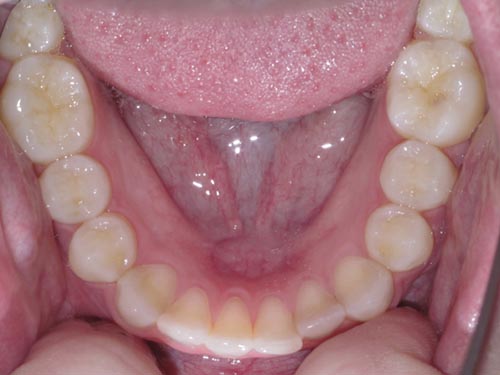 STEP 4: Text your SELFIES to (423) 894-6318 and Dr. Dressler will text you back with your Smile Options!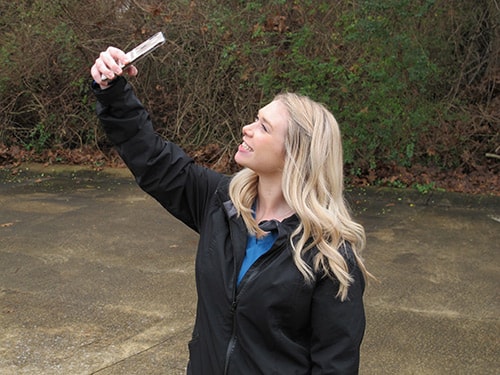 The Smile Assessment is FREE with NO obligation. We do not share your submitted details with any third party.
Submit Your Information
Simply fill out the form below, and a member of our team will reach out to provide your online smile quote!
What Our Patients Are Saying
Everyone at the office has been very kind and helpful. Dr. Dressler took his time addressing my concerns and explaining the process. Very happy we chose this orthodontist and staff!
Suzanne L.
15:24 10 Dec 21
I love everything about Dr. Dressler and his staff. We have used them for several years and never had an issue nor complaint. Always accommodating and work with your schedule.
Shannon P.
17:41 06 Aug 21
Busy Moms O.
17:52 16 Jul 21
We have loved all of the staff from day 1. They have always been friendly, prompt, and helpful. My daughter has always been treated extremely well, visits are quick with very little wait time if any at all. Dr.Dressler is great at what he does and is super friendly and great with kids.
Thuy Tam Le T.
14:52 08 Jul 21
We have been impressed with the care received thus far. Dr. Dressler provided a great explanation of the care to be provided and answered all questions thoroughly. The staff has been fantastic, easy to get ahold of, answered all questions in a timely fashion, and has been extremely charismatic.
Amazing! I would recommend everyone here
Each time I have been everyone is very nice and professional. The facility is clean and in order. They take appointments by text and work with you on your schedule which is very convenient. I would recommend them to anyone.
Dr. Dressier and his staff were amazing? Everyone was friendly and answered all of my questions. I highly recommend Dr. Dressler for all of your Orthodontic needs.
Brittany R.
15:04 15 Mar 21
Great experience staff was amazing
Sherrie H.
14:48 15 Mar 21
Dr. Dressler is a fantastic orthodontist and his staff are extremely friendly.
Michele K.
15:21 08 Mar 21
Heather C.
19:13 18 Feb 21
Dr.Dressler and his staff are amazing!!
Dr. Dressler and his staff was so amazing and kind! They communicated so well and in a timely manner leading all the way up to my appointment. I was in and out in no time!!! I highly recommend Dr. Dressler and his staff for any of your orthodontic needs.
Amazing people I love them any question I ever had they answer with no problem so helpful and affordable can't wait to get my braces tighten I love the atmosphere.
Bridgett B.
09:51 18 Dec 20
Dr. Dressler and his staff are awesome! They are very friendly and make you feel comfortable!
Melissa S.
16:04 16 Nov 20
Dr. Dressler and his staff are awesome! They take time with you to make sure all your questions are answered and that you feel comfortable, they are all such nice people. I'm glad I found them!
My Daughter was having Jaw pain and i was told to take her to a Orthodontist. Went to one place and without even looking at my Daughter they were hard closing me on a payment. I left mad and frustrated. Went to Dr Dressler's office and the first thing he did was look at her mouth and said "she doesn't need braces" I think she has a Vitamin deficiency". He put her on Vitamin D and sent us on the way. Jaw pain was gone. Great honest Dr!
Crystal G.
12:45 09 Oct 20
Amazing group of people. They have their own in house financing. Super friendly and well knowledgeable and really helpful with any questions you may have then and later.
It was such a great experience from the Online Consultation which was so quick and easy (for those that can't take off work or just don't want to go into the office) to the moment I walked into Dr. Dressler's office. Everyone's attitude and vibes were amazing and Blair was also great putting my braces on I really enjoyed the experience and can't wait to see how my teeth turn out.
Jerrica B.
13:15 16 Sep 20
Everything from my consultation, working out a payment plan, and getting my braces was a breeze! Everyone in the office is so nice! I am very happy that I chose Dr. Dresslers office to use for my adult braces!
It was a quick and easy process getting my daughters braces put on, payment plan was set up smoothly and the over all satisfaction with this office I give them 5 stars. My daughters teeth are already shifting and looking very nice.
Malinda R.
13:44 05 Aug 20
I love Dr. Dressler and his entire staff! They are friendly and very knowledgeable. I felt welcomewhen I called on the phone for information and ifyou are looking for a great and professional Orthondontist look no further they are the best!!!!
samantha M.
13:11 24 Jul 20
I got my braces June.22nd! Dr.Dressler & staff was amazing! Very professional! From the front staff to back staff! Special thanks to Breanna for taking great care of me!! I'm super excited for my new journey with Dr.Dressler & his team! I can not wait to see my results!
Stephanie B.
14:39 14 May 20
Dr. Dressler and his staff have been beyond amazing! The process has been so very simple as well. I simply text in a picture of my teeth, and received a very rapid response that due to the complexity of my teeth they would need to see me in office. They were able to see me in office in less than a week, and my braces were applied the following week. I have a terrible fear of the dentist, but Dr. Dressler and his staff made me feel so safe, and at ease. He and his entire staff are absolutely amazing!
Being a college student away from home, (Chattanooga, TN to Fayetteville, AR) Dr. Dressler has given me a new smile, so easily! Clear correct is awesome! All I had to do was go into his office so they could take molds of my mouth and then he would mail me new retainers each time I needed them! I barely even had to go into his office! I am so so so happy with my smile! Thanks Dr. Dressler!
Shelley P.
01:13 06 Nov 19
I give my experience 5 stars. I am so happy with my teeth. The clear aligners were the best choice for me. I loved the fact that I could take pictures of my teeth and send them to Dr. Dressler on my phone. It was so convenient. Dr Dressler and his staff are superb.
Being a prior patient with a "Dressler Smile", I only wanted the best when it comes to my son. If excellent care by Dr Dressler and his staff wasn't enough of a reason to come see him, the convenience of being able to text pictures of my sons teeth, and receive a quote on braces, check my insurance, schedule an appt, all on my lunch break at work would be my next reason to go here. 1st visit we were in and out with braces! It seems I never remember that I need to call and make an appt until I am at work which is inconvenient time to call, then try and look at my schedule, this takes out all of that hassle and puts my life back in my hands.
Zonish such a heart touching S.
21:11 18 Jul 19
Dr. Keith and his team members are just wonderful they are doing incredible job they are professional and very kind their texting appointments and texting answers of their customers are awesome. My teeth looks wonderful I'm so satisfied .
Dr. Dresser and his staff are awesome!! They are very friendly and helpful! I texted them pictures of my teeth and Dr. Dresser responded quickly with a quote. I got an appointment the next week to get my braces on. I give Dr. Dresser and his staff a 5 star rating! 😊
My son had his first visit with Dr. Dressler and before we went we had exact pricing and downpayment plan. Before even going to the office I was able to send pictures of his mouth to the Dr. and he was able to tell me what my options were and his biller texted me with my options and pricing for each. I live in Dalton and being able to cut down on office visits was a big help. If I have a problem between visits I can text a picture to the office and they can tell me if I need to come in or if it can wait until my next scheduled visit. The staff was so friendly when we got there. They even worked my son in to get braces same day! Dr. Dressler is great and All the staff I had contact with were so nice and helpful and answered all my questions
Chelsea A.
02:54 20 Jun 19
Dr.Dressler and his crew are the absolute best! I was in and out of my braces within ten months and the whole time I experienced nothing but the best care from them! My sister got her braces a month before me and I've also referred a few friends since then! I wouldn't have been tempted to contact them if it wasn't for the number I was given to text them! It was very convenient and they gave a quote with insurance and all, a long with my first appointment date. ( you can find their number to text on Facebook or website I'm sure). I would recommend Dr.Dressler to anyone!
A "mature" adult, I was hesitant about getting braces and how long any correction would take. Dr Dressler took a lot of time with me for my initial consult and assured me that my case would take just 6-9 months. Well, 7 months later I can tell you it was a very good decision! I recommend Dr Dressler and his team because I received wonderful care there and my teeth look great! Its never too late for self-improvement😁
Dr. Dressler and his team are the greatest! I would not choose any other orthodontist! They are so friendly and did an absolutely amazing job giving me my best smile!!
Hands down one of the nicest guys you'll meet. (Dr. Dressler thanks again for the pool game ;))
They are a very nice neat clean facility
Courtney P.
20:20 10 Aug 16
Beyond pleased is an understatement for the experience I had during my times with Dr. Dressler and his staff! I would highly recommend him to anyone who's really looking to see life-long improvement and someone who knows what they're talking about. Great team!
Absolutely amazing staff! They all took great care of me, and Dr. Dresser is an amazing orthodontist! My smile has never looked better!
Dr Dressler and his staff were awesome from start to finish when I had my braces. Highly recommend them.
I love Dr dressier and his staff! They have made my experience fantastic and have been very welcoming every time I come for an appointment! 5 stars!!
They treat me nice and with respect
eric threat (dreaddy O.
18:51 11 Apr 16
Outstanding experience. Jessica is the best in the whole wide world!
Great place to get your braces put on, friendly environment and knowledgeable staff
Jessica R.
03:14 04 Apr 16
Love them!!!!!!!! Dr. Dressed was sent by God to do teeth!
Brianna H.
14:46 21 Oct 15
Every visit has been a wonderful experience! I've never had to wait long, always taken back within 5 minutes when I arrive. Everyone is very polite and do an amazing job!
I got my braces off about a week ago and my teeth look amazing! The staff here has always treated me so kindly and I couldn't be happier to have come to this orthodontist.
I have been a patient for about two years now and I loved every minute of it. From the amazing staff to the even more amazing results. I would highly recommend coming here if you want a life changing smile.
I had the greatest experience with Dr. Dressler. My treatment time went by quick and I am EXTREMELY pleased with my results! Dr. Dressler and his staff are awesome. I absolutely love my new smile thanks to Dr. Dressler.
Yo I swear I love the new teeeeth Dr.k make sure you good. Love the staff
The staff are great and friendly people
Caitlin W.
18:39 22 Sep 15
Great experience getting my braces on and off! Lovely staff and facility.
Dr. Dresser and his staff are awesome. They had me at hello with my name on their wall of new patients. Their care and commitment to patients is top notch and can't be beat. They'll always make you feel welcomed..
I love the friendly staff! They always answered my questions and treated me well! I'm so happy with how my teeth turned out after I got my braces off!
I would highly recommend Dr. Dressler to anyone in need of Orthodontic care. He along with his staff treat their patients as if they were all MVPs. I always feel welcome whenever I stop by the office. Thank you Dr. Dressler for my beautiful smile.
Carolyn S.
22:45 23 Dec 13
Dr. Dressler is an excellent orthodontist. We have received incredible care from him for our granddaughter.
Dr. Dressler and his staff are very professional and informative. I have never had a bad experience there. They are very accommodating with appointments. I also like their community involvement. He is very generous and always goes out of his way to make sure my child is comfortable. I highly recommend him.
Michelle A.
14:59 15 Dec 13
When searching for an orthodontist for my daughter, we visited every one in our area. We were most impressed with Dr. Dressler and his staff. They made us feel comfortable and welcomed. Several others had told us that she would need permanent teeth pulled and a palatal expander. Dr. Dressler was confident that neither of those were necessary for her treatment. His quote was also the best with our insurance and included an I-Pad as well. We have no complaints on anyone at his practice. Everyone there is very professional and knowledgeable. I also like how involved in the community they are as well. I would definitely recommend Dr. Dressler to anyone that seeks orthodontic care!
I am so glad my parents chose Dr. Dressler as my orthodontist. He is very nice and encouraging. His office staff are very helpful and answer all of my questions.
Dr. Dressler and his staff are fantastic. They are now taking car of my son's braces after doing a wonderful job for my daughter. It is obvious that they really care about the kids. I highly recommend using Dr. Dressler.
Dolliethea S.
15:47 04 Feb 13
I really Think this is THE BEST orthodontist is all of Chattanooga! Very caring and his office is family oriented. This Staff here is SECOND TO NONE!!!!!!!!!
Everyone makes me feel comfortable here and I would recommend them to anyone needing braces!!! I love the way that my teeth are looking!
I like my mouthpiece very much and I appreciate my high quality service. Everyone is nice every time I go in.