Address
6820 Lee Hwy
Chattanooga, TN 37421

(423) 894-6318
Write a Review
Chattanooga Orthodontist
Dr. Dressler and the team at Dressler Orthodontics proudly provide top-rated orthodontic care in Chattanooga, TN, with the latest and most advanced treatments available today. Whether you're looking for traditional metal braces or clear aligners, Dr. Dressler has a treatment solution for you. With a commitment to providing personalized care, we strive to make sure every patient achieves a beautiful and healthy smile they can be proud of. We offer comprehensive orthodontic services, including two-phase treatments and sleep apnea treatments. Dr. Dressler is dedicated to providing the highest quality of care possible, helping you reach your orthodontic goals quickly. If you want to begin your orthodontic treatment today, contact us to schedule a free consultation.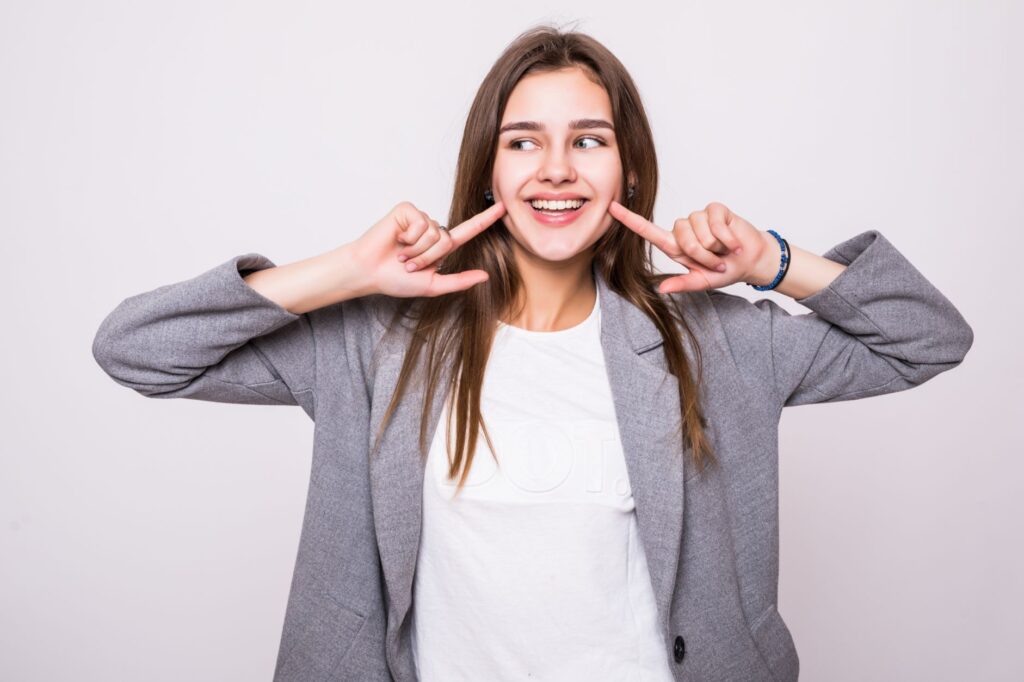 Top Rated Chattanooga Orthodontics Office
The Dressler Difference
Dressler Orthodontics is proud to be the top-rated orthodontics office in Chattanooga, TN. Our practice is dedicated to ensuring patients receive the best quality care and an experience tailored to their needs. Patients can rely on our TeleOrthodontics, flexible financing options, and conservative treatment plans. In addition to providing top-notch orthodontic care to our community, we have been awarded the Best-of-the-Best award six times, Chattanooga's people's choice award. Our commitment goes beyond our office walls with Dr. Dressler and team members regularly participating in local events such as the Chattanooga Marathon, the Autism Walk, Siskin Children's PJ Parties, and making generous donations to area athletic programs. At Dressler Orthodontics, we are proud of our service and the difference we make for our community!
Orthodontic Services We Offer In Chattanooga, TN
Braces
Dressler Orthodontics provides both standard metal braces and ceramic braces, which fit together with your teeth and are less apparent. Small brackets are placed on each tooth and connected with archwires in both types of braces. The archwires are then gradually adjusted to shift the teeth into proper alignment. Braces are used to treat crooked teeth, misaligned bites, and spacing abnormalities.
Clear Aligners
We also offer Clear Correct Aligners and Clarity™ Aligners as an alternative to traditional braces. These translucent plastic aligners are designed for each patient based on their needs and preferences. They are intended to be pleasant and almost undetectable while gradually bringing the teeth into perfect alignment.
TeleOrthodontics
If you want to get orthodontic treatment without leaving your house or spending too much time out of your hectic schedule, our TeleOrthodontic services might be for you! Our team can remotely monitor progress throughout your treatment plan utilizing images or scans of your mouth taken from home or even during a virtual visit with one of our orthodontists using specialist software. This allows us to fine-tune the pressure applied by the aligner trays for maximum effectiveness without requiring you to come in for each consultation.
Treatments for Sleep Apnea
Sleep apnea is a serious condition caused by an obstruction in the airways, causing breathing pauses while sleeping—sometimes hundreds or thousands of times every night! At Dressler Orthodontics, we can create tailored dental appliances to help open up your airways and let you have a full night's sleep without snoring or other disturbances affecting your sleep quality.
Two-Phase Treatment
We provide two-phase treatment regimens for children who may require more significant dental work owing to overcrowding or jaw growth issues. This strategy is divided into two phases: Phase 1 focuses on teeth straightening, while Phase 2 focuses on refining how the upper and lower jaws fit together for healthier oral health for children as they grow into adults.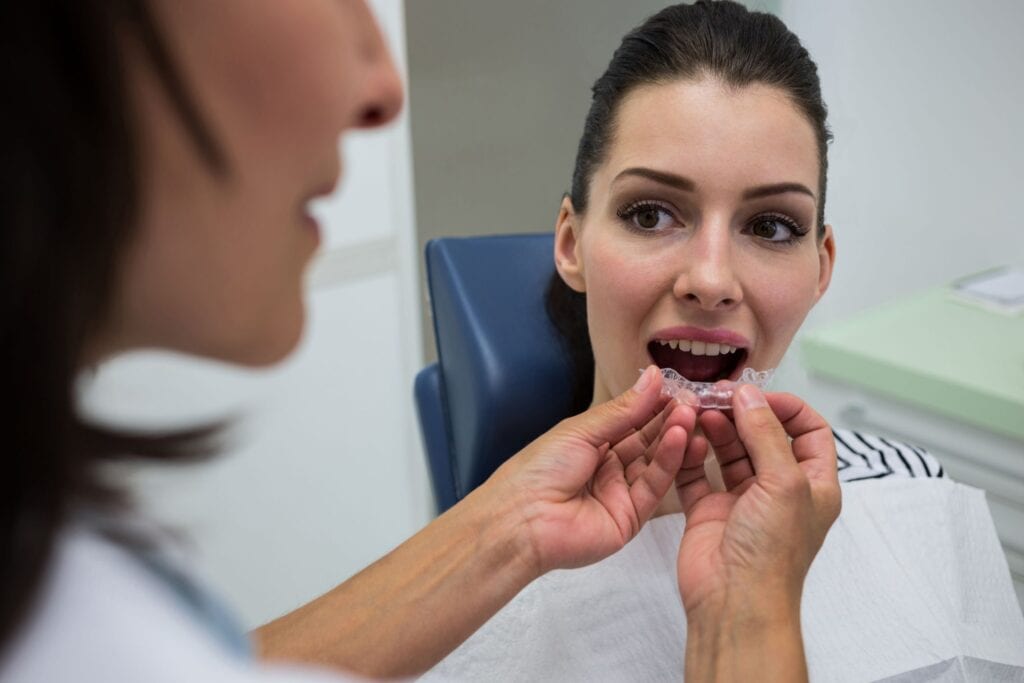 Clear Aligners In Chattanooga, TN
Dressler Orthodontics offers advanced Clear Aligners in Chattanooga, TN. Our clear aligner treatment plans are tailored to each patient and designed to gently, gradually, and comfortably move teeth into the desired position with minimum disruption to everyday life. As mentioned, we offer both Clear Correct and Clarity Aligners, both of which are made from transparent plastic material.
There are many benefits to choosing clear aligners. Our aligners are easy to wear and remove, making them ideal for people with busy lifestyles who need a discreet way to get the smile they've always wanted. This also means no dietary restrictions or compromises with brushing, flossing, and teeth care. Plus, there are no adjustments, just replace the aligner with the next one in the treatment series and schedule fewer appointments. If you are interested in our clear aligners in Chattanooga, TN, contact us today to schedule a free consultation!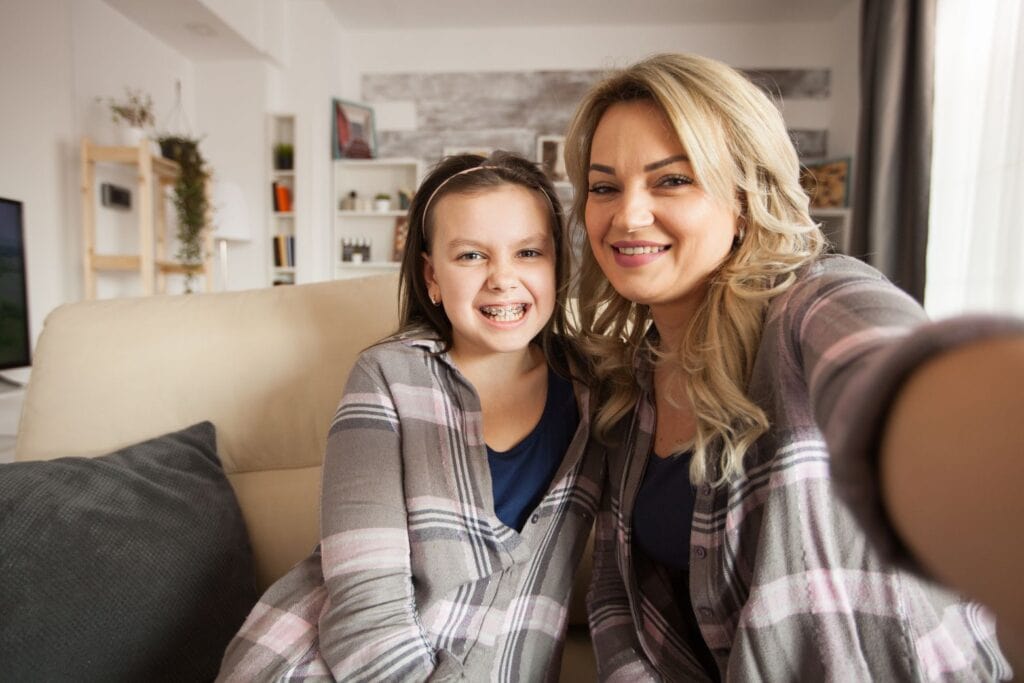 Braces In Chattanooga, TN
Dressler Orthodontics also offers braces in Chattanooga, TN. Braces are a perfect treatment option for all types of orthodontic problems, severe or mild, including:
Misaligned bites
Overcrowded teeth
Spacing issues
We offer traditional braces, ceramic braces, and Fastbraces®. Regardless of your treatment option, our team of experienced orthodontists will provide the utmost care and attention to help you achieve your desired results. Schedule a free consultation today to learn more about our options!
Types Of Braces We Provide
Metal
Metal braces are a traditional option made of stainless steel and use small brackets to move teeth into position, and this option is typically the most common and affordable.
Ceramic
Ceramic braces operate similarly to traditional braces but offer a more inconspicuous alternative with tooth-colored brackets made of ceramic or plastic material.
Fastbraces
Fastbraces are different from regular braces in that they focus their movement on the root of the tooth. It is another solution to the most common orthodontic issues (malocclusions), but with a shorter treatment time, typically 5 to 10 months.
Visit Our Chattanooga Office Today Or Request A Free Consultation
If you're considering braces or looking for an effective and discreet way to straighten your teeth, Dressler Orthodontics is here to help. We offer the latest orthodontic treatments available in Chattanooga, TN. Contact us today if you have any questions or would like to schedule a free consultation!